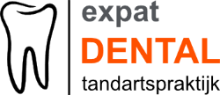 ---
Privacy Notice
---
The categories of information we collect
Personal identifiers and contacts (such as name, contact details and address).
Why we collect your data
To process your registration into the patient database of the dental practice and to schedule medical treatments.
Collecting your data
Your data is collected electronically on this website.
Storing your personal data
We hold data securely for the time period that you are a registered patient of our practice.
Who we share your data with
Your data might be shared with our factoring company that processes invoices on our behalf. Your data might also be shared with our dental technician company in case that your treatment includes dental elements produced by a dental technician.
Requesting access to your personal data
Under data protection legislation you have the right to request access to your personal data. To make a request please contact:
BL Dental BV
Westduinweg 232S
2583AK Den Haag
+31 70 7370630
office@expatdental.nl
Contact
BL Dental BV
Westduinweg 232S
2583AK Den Haag
+31 70 7370630
office@expatdental.nl